Insulation workers have to act as part of a team to complete building projects on time and on budget. Your resume should show off your most important skills and experiences as efficiently as possible to make your fit for the job clear. This means focusing on your physical abilities, time on the job, and special training in an easy-to-read way.
You can find helpful organization and writing tips by looking over one of the many insulation resume templates. Keeping content and format in mind will help you create an outstanding document that can get you an interview faster than a muddled submission.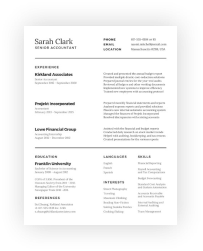 Free Construction Resume Templates for Industry Professionals
Browse templates and job-specific examples of professional construction resumes.
How To Mention Your Insulation Experience
If you have prior experience in insulation work, you need to mention it on your resume. Because insulators get most of their training on the job, how you write about your work history can affect your job search. You need to make this section engaging by mirroring the language used in the job description. Our insulation resume templates show you how to use action verbs to emphasize your experience:
• Determine amount and type of insulation needed for a job by reading blueprints
• Install insulation using tape, screws, and staples to secure the material in place
• Measure space available in walls and keep plumbing and other fixtures in mind to determine how much insulation needed
• Mount waterproof barriers around the insulation to protect it from moisture
• Run an air compressor to install spray foam insulation
Insulation Resume Tips
Using our insulation resume templates gives you a great starting point. However, you need to know how to personalize your resume to catch the eye of an employer. Use the following tips to take your document to the next level:
1. Personalize Your insulation Resume:
You should never send out the same resume twice. Each insulation worker position has different needs that require you to point out special skills, experiences, and education. Review the job posting to figure out what to focus on.
2. Write a Powerful Summary Statement:
You need to describe what makes you a great applicant in three sentences or fewer. Most employers spend six seconds reading a resume before choosing to table it or learn more.
3. Use Specific Examples and Experiences:
Being specific about your previous experience makes your fit for the job clear. If you can give an example of a time you benefited an employer in the role of insulation worker, a hiring manager will likely want to learn more about you.